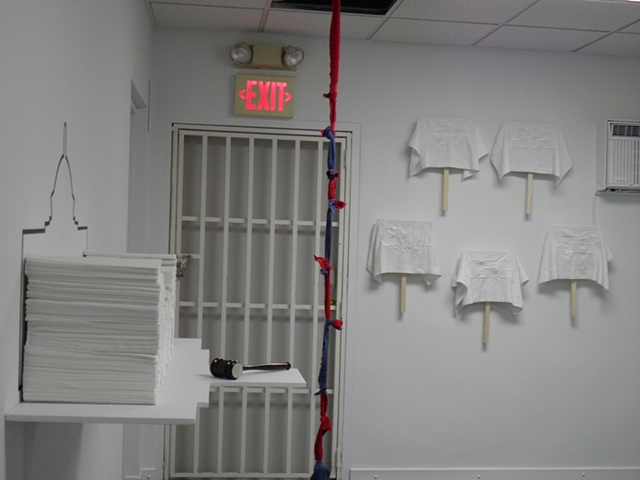 "Volumen de toallas de mano (desechables)" , "Soga de escape (Los escapistas)", y "Pancartas de toallazos"


2012
DESAFORADOS
/ Solo Show presented in METRO:plataformaorganizada
/ May 25 - June 16, 2012
DESAFORADOS presenta un conjunto de obras realizadas en el 2012 en las que incluye objetos, instalaciones y readymades. Mediante el uso de objetos de alto contenido simbólico la muestra comenta sobre la división de poderes dentro del gobierno, el abuso de poder de parte de los mismos y como los manifestantes son el reflejo de los abusos.
---
"DESAFORADOS" [which may be translated in many ways, including outrageous, excessive, extravagant, unbridled, out of control, or violated and transgressed] includes objects, installations, and "ready-mades." In this new project, by using highly symbolic objects, Vila Rivero comments on the division of power within the government, as well as abuse of power and its consequences.